Rich's Modified Chrylser 2.2/2.5 Distributor Caps and Custom MSD Wires.



Dodge 2.2/2.5 engine lovers have been living with cost reduced distributor caps that use a spade terminal that is directly connected to the wires rather than a conventional style distributor cap for far too long.

I found it particularly annoying that Mopar decided to reduce the costs on their distributor caps in 1980-1981 when they had perfectly good socket style distributor caps already designed (CH-404). This change to the ch-405 distributor cap was the begining of our spade style wires.
Here is a picture that shows the changes from 1979 (with terminals) to 1980, 1985, and 1987 (with no terminals) in images from standard motor products: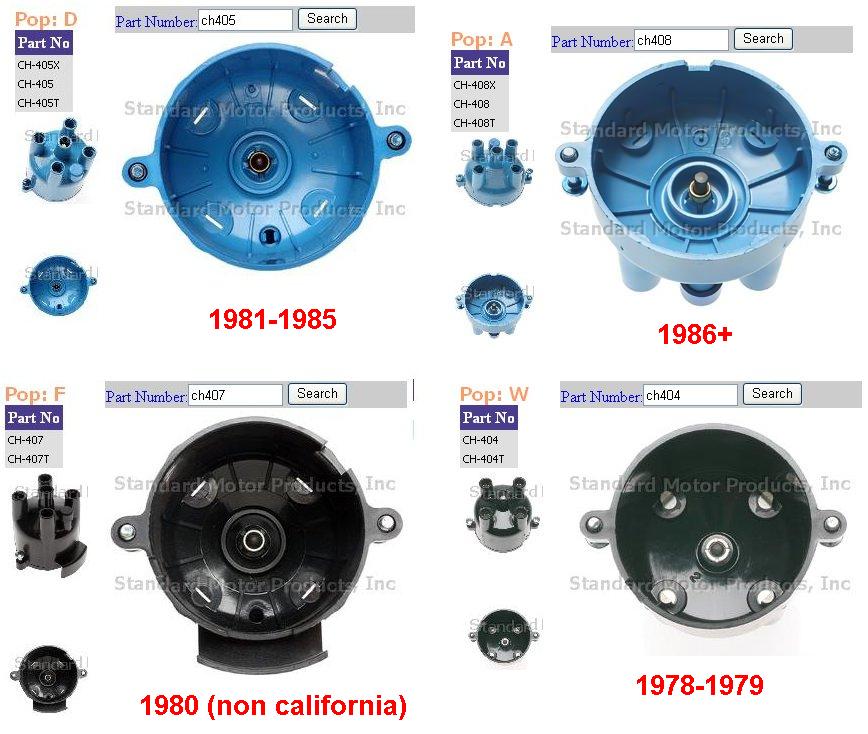 I decided to do something about this problem for myself and the community to deal with my annoyance and solve problems I have with the the stock setup:

1) It is an annoyance anytime we want to remove our wires from the distributor cap because the cap must also be removed.
2) It is a waste to have an expensive set of spark plug wires wear out when the distributor cap is what should be replaced!
3) Even on the '79 style caps the wire terminals don't always engage well with the sockets and can come loose or become too tight and pull off from the wire.


The Solution: HEI terminals in the stock distributor cap!
NEW: HEI style adapter terminals $30 plus shipping!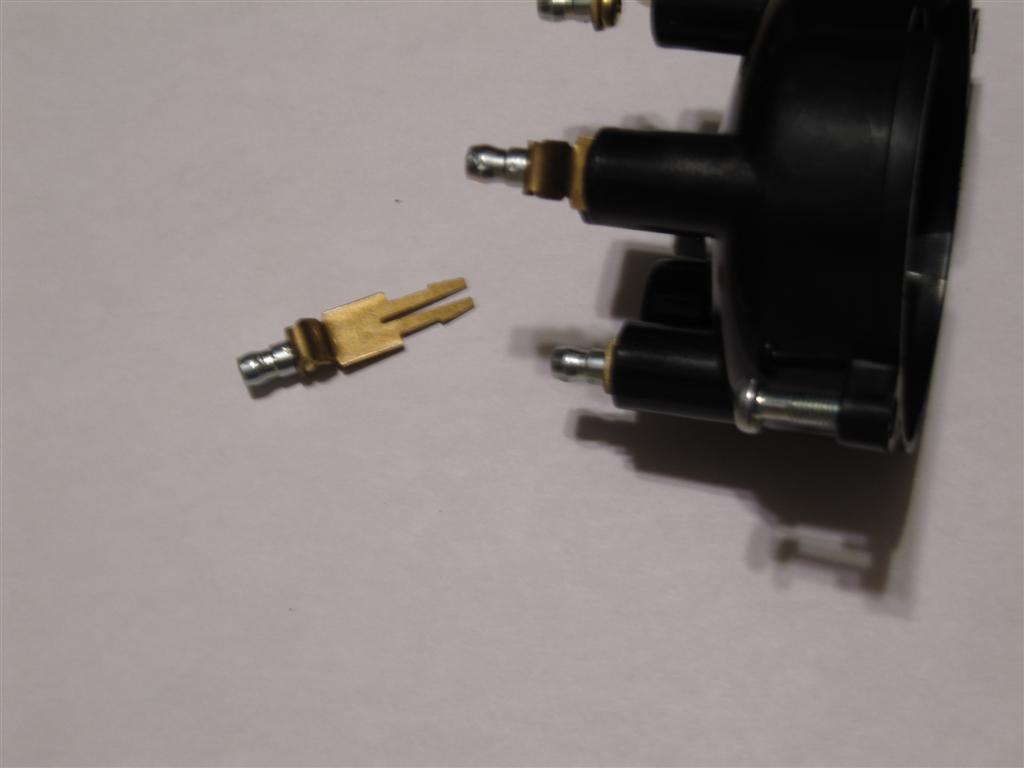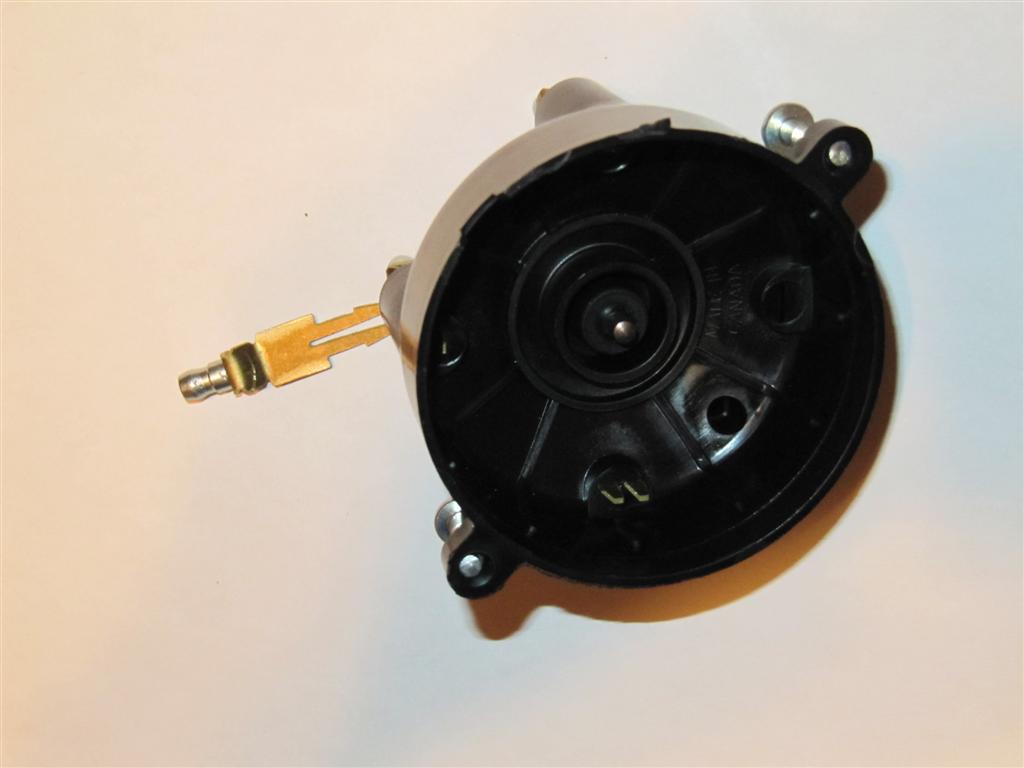 Note: When installing these terminals make sure the opening on the inside (bottom) of the cap is large enough before pushing them in from the top..
Some caps have very small slots and the terminals are designed to be tight on all caps.

Test fit the terminals but pushing them slightly into the cap from the bottom side. If they are too small simply slide a small flat screwdriver into the slots to make them wide enough to accept the terminals (repeat until wide enough).




Distributor Cap HEI type Conversion Terminals Only (Use your own Distributor Cap and Rotor):


Matching Custom MSD Superconductor Wires

MSD superconductor spark plug wires are top of the line. They are low resistance which gives them longer life due to lower heat. They also have a 40:1 winding ratio that gives them very good suppression. Spark plug wires are made to deliver spark from the cap to the plugs. They don't EVER add performance to your engine but they can take it away. In my opinion low resistance and high suppression are king in the spark plug wire world. Higher resistance wires that claim that suppression is the only thing that matters are clearly not performance wires!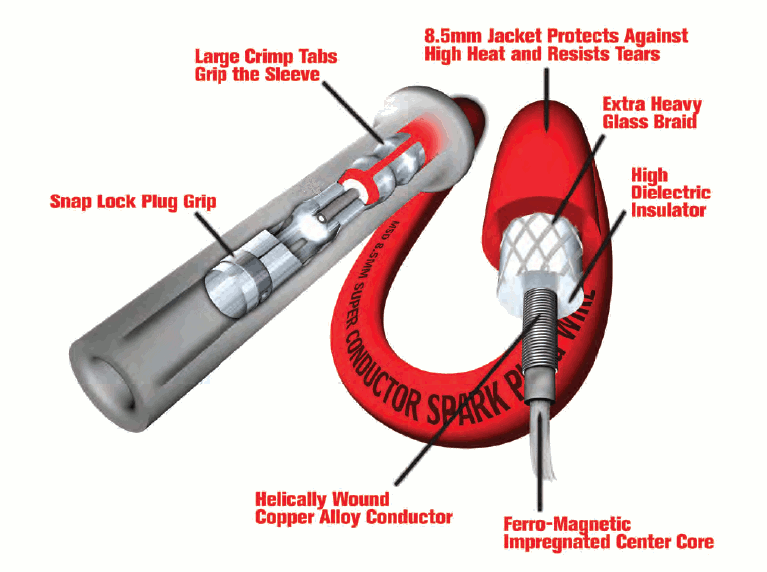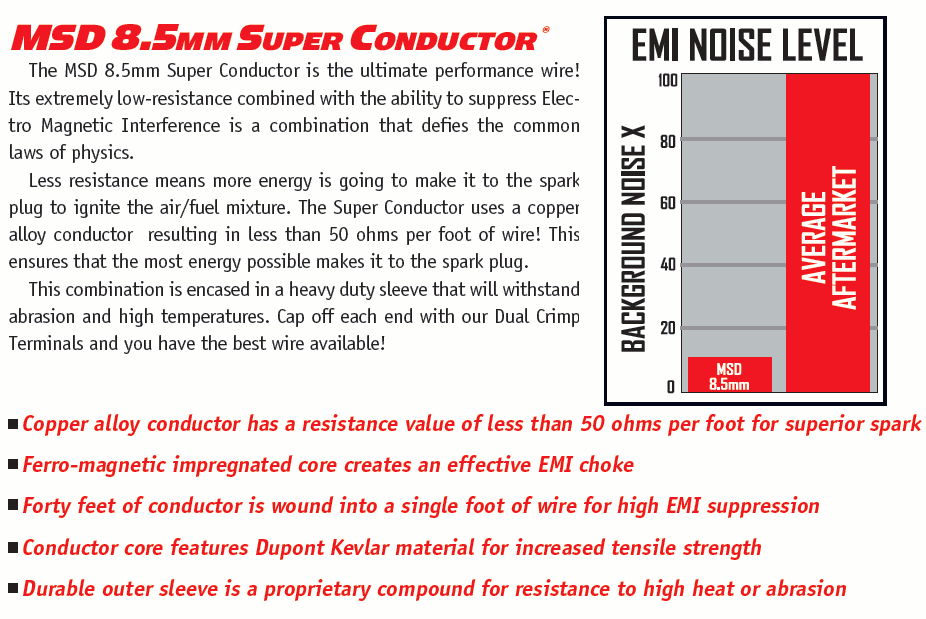 Example of Red wires (both coil wire lengths shown but only one is included)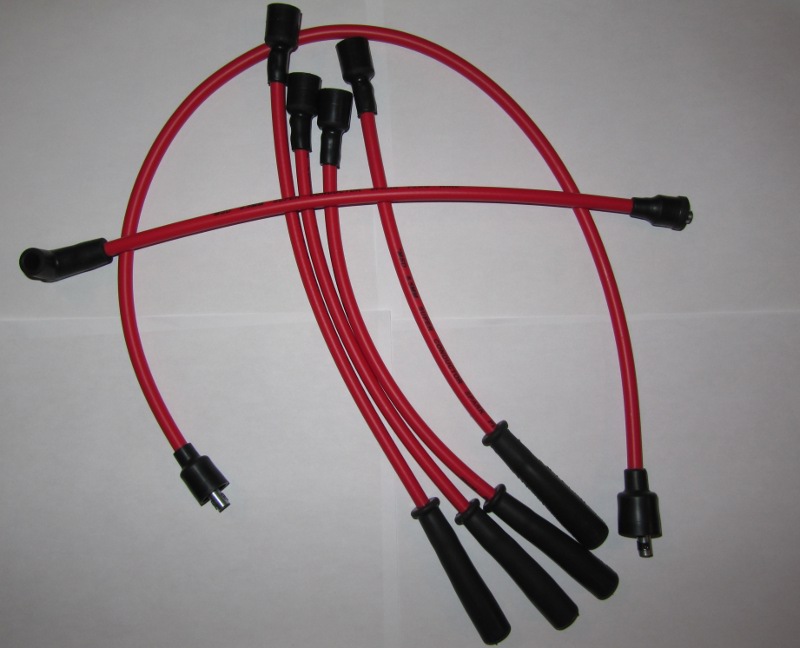 MSD wires for 8V 1981 and newer 2.2/2.5 (requires modified HEI style distributor cap terminals): $50


[Discontinued]